5 Spring Camping Trips at Georgia State Parks
ReserveAmerica, Thu Apr 13 2023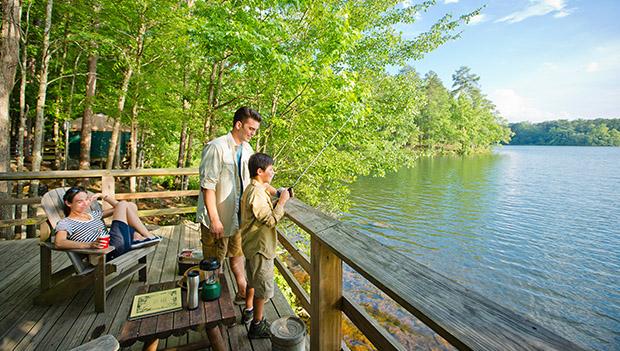 From mountains to marshes, the Peach State offers a wide range of outdoor experiences. We've listed five different camping adventures to enjoy in Georgia State Parks this spring. Don't forget to get your Annual ParkPass, allowing you to visit more while saving money!
---
1. Family Outings
Camping adventures are easy and comfortable when you stay in a "glamping" yurt. No tent setup needed! Fort Yargo State Park in Winder is a great option with lots to do, including disc golf, hiking and biking trails, boating, fishing, and a swimming beach. Cozy yurts are furnished with bunks and futons, and hot showers are just a short walk away.
Check out more parks with yurts and other unique accommodations across the state.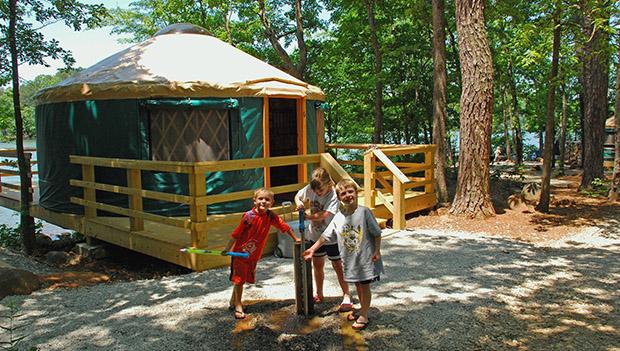 ---
2. Romantic Settings
Nature has a way of bringing people together. Georgia offers settings with breathtaking views, creating special moments like those you'll find at Elijah Clark State Park. Book a lakeside campsite to watch the sunset. Paddle out from your site at sunrise. Set up a picnic under a tree or just relax while together fishing. Start planning your bonding outdoor adventure with us.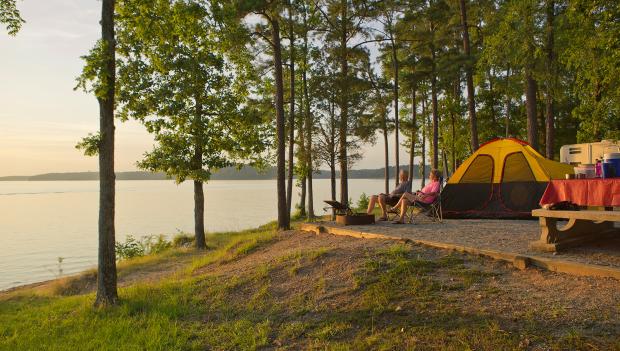 ---
Recommended: 5 Cabin Adventures at Georgia State Parks
---
3. Peaceful Getaway
For those who prefer solitude and simplicity, Fort Morris Historic Site offers a gorgeous private campsite. Set up your tent and rise early for sunrise and outstanding birding. Spend days exploring coastal scenery with live oaks, Spanish moss, and saltmarsh. History buffs will enjoy learning about this fort's role in the American Revolution and War of 1812.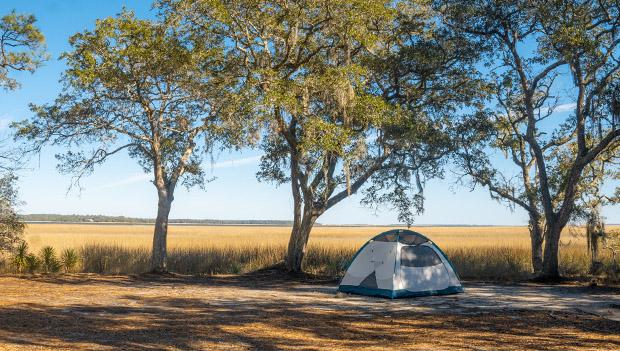 ---
4. Golf Getaway
Golfers come to Arrowhead Pointe at Richard B. Russell State Park for challenging play as well as beautiful scenery. The park sits on 26,650-acre Lake Russell with no houses on the shoreline, so you'll be treated to pristine views in all directions. The park's campground and cottages are located near the water's edge for a relaxing evening after a day on the links. This is just one of eight affordable golf courses vailable with online tee times.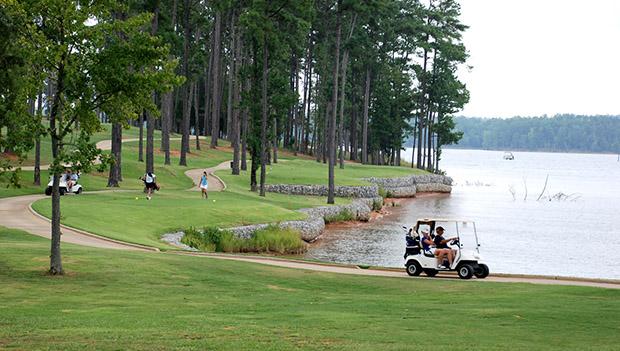 ---
5. Mix History with Hiking
History lovers will appreciate Kolomoki Mounds State Park for its mix of outdoor recreation and Woodland Indian past. Visit a museum, explore Georgia's oldest temple mound, then hike trails that highlight land occupied by early cultures from 350 to 750 A.D. Campers can fall asleep under the stars, imaging what life was like here centuries ago.
Learn more about Georgia's State Historic Sites, school field trips and group tours. Annual passes for Historic Sites and State Park are available.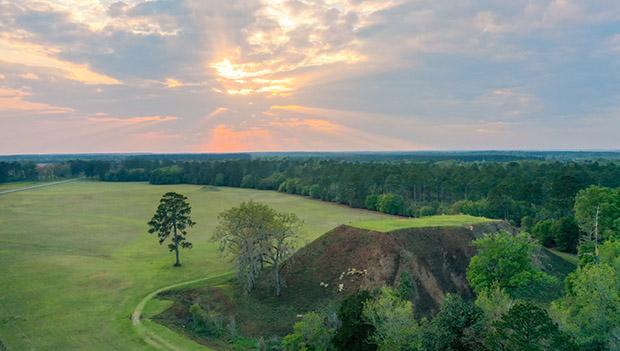 ---
Tag #GaStateParks for a chance to be featured! Follow us online at: gastateparks.org/Follow
---
Are you ready for your next adventure? Plan your camping trip!
---