Campgrounds with Full Hookups
ReserveAmerica, Thu Sep 22 2022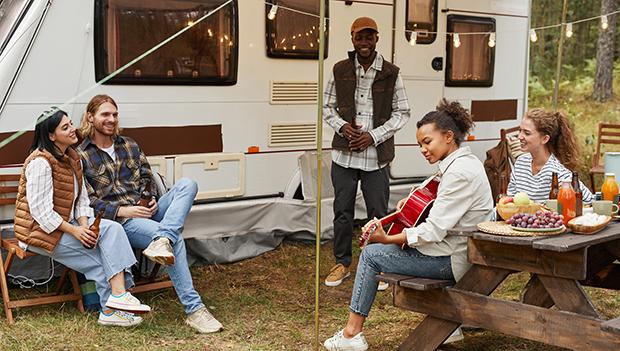 Hitting the road in an RV with family or friends can be an epic way to get the best of nature and adventure along with the comforts of home. Get out and explore this gorgeous country with a long-range RV trip or a series of short RV road trips. When it comes to RV camping, your campground may have hookups for electricity, water, or sewer. Campgrounds with full hookups have access to all of these utilities. Below are eight campgrounds with full hookups in regions all around the country.
---
Recommended: RV Destinations with Internet for Remote Work
---
At Lake Casa-Blanca International State Park, visitors have a wide range of options when it comes to outdoor activities. Located in Laredo, just minutes from the Mexican border, this park has plenty of fun for the whole family on the water or land. Water ski, swim, boat, and fish on the lake. The park has a fishing pier and a boat ramp. You likely will want to throw in a line here in the waters known for its large crappie. Don't have gear? The park loans fishing gear. On land, you can hike, bike, picnic, bird, geocache, or camp along the shore. The park also has a swimming area, playgrounds, a baseball field, and tennis, volleyball, and basketball courts. For RVs, all 62 campsites have water and electricity, and 9 have full hookups with sewer, too.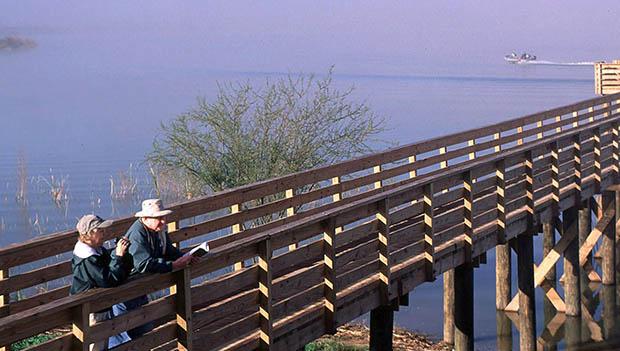 ---
Spring Mill State Park unites great tales of local history with a wondrous outdoor environment. Visitors can learn about the area's pioneer days and its natural wonders in the park's four interpretive facilities: the Pioneer Village, Nature Center, Grissom Memorial, and Twin Caves Boat Tour. Visitors can also reflect on the powerful union between the area's natural and cultural significance as they hike the trails through the park that lead to several cave springs that helped the founding of an industrial village in the early 1800s. There are 224 reservable campsites, including 45 campsites with full hookups.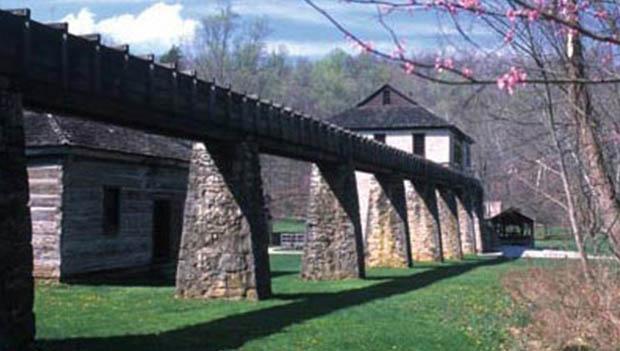 ---
Recommended: Top RV Road Trips
---
Delaware Seashore State Park boasts six miles of stunning ocean coastline and 20 miles of bay shoreline. Visitors enjoy stunning views of the Atlantic Ocean to the east, and Rehoboth and Indian River Bays to the west, with loads of beach and water recreation activities. The Indian River Marina is a full-service marina offering charter boating and excellent fishing. The Park has campgrounds on the north and south side of the Inlet. The north inlet campground has 88 full hook-up RV campsites, while the south inlet has campgrounds with full hookups - 151 full hook-up sites in all. Excellent fishing, pristine beaches, and more awaits!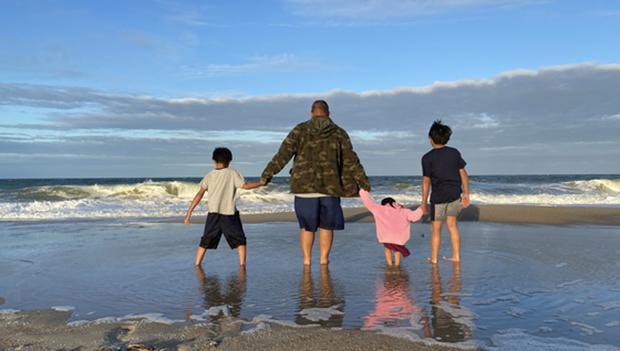 ---
Lake Cumberland State Park is considered one of the best spots for fishing and boating in the Eastern United States. The lake is stocked with an abundance of largemouth, smallmouth, white and Kentucky bass, bluegill, crappie, rockfish, and walleye. The State Dock has rental fishing boats, pontoon boats, and ski boats for those who want to get on the water. An 18-hole miniature golf course and the 18-hole disc golf course will keep the whole family having fun for hours. There is also a four-mile loop trail around the Lure Lodge area and a 1.5-mile one-way trail through the forest. Guided horseback rides, tennis and shuffleboard courts, and interpretive programs on native plants, animals, and local history round out the large offerings here at the park. RVs have 11 full-service sites open year-round.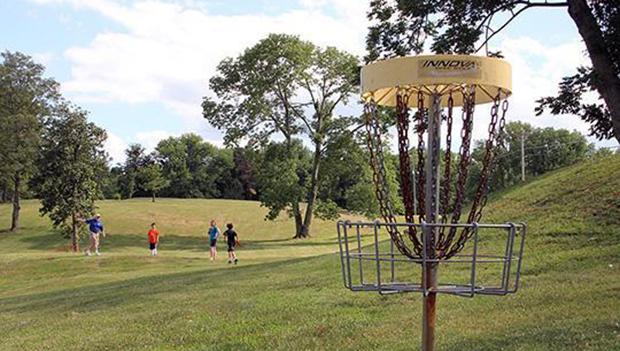 ---
Located just 14 miles southeast of Roswell, Bottomless Lakes State Park is a beloved spot for water sports. The nine small deep lakes in the park are actually not lakes nor are they bottomless. In fact, they are sinkholes filled with water ranging in depth from 17 to 90 feet. Visitors hit the lakes for paddling, fishing, or scuba diving. You can also hike the area or relax on the beach at Lea Lake. There are 33 campsites with 3 full-service sites open year-round.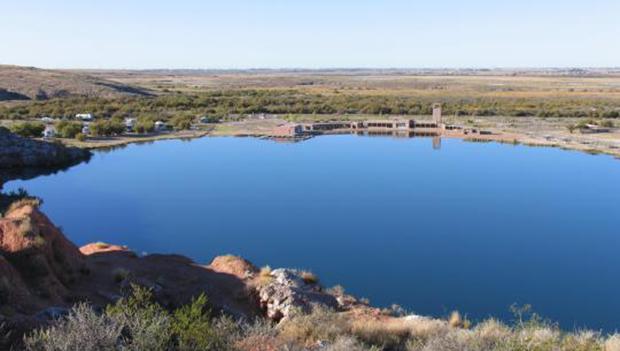 ---
Recommended: Pacific Northwest RV Road Trip Itinerary
---
Umbagog Lake State Park is located in stunning New Hampshire wilderness. This state park is a part of a larger wilderness tract adjacent to the Umbagog National Wildlife Refuge on Umbagog Lake and the Maine border. The park has a beach area for swimming, and excellent fishing and boating on the lake. Visitors who want to paddle but do not have the equipment can rent a canoe and kayak. Campers will likely see a number of bird species, as well as deer, moose, otters, and other wildlife. This campground with full hookups offers 72 sites, eight of which offer full hookups. There are also 10 cabins available to reserve. The park is open through October 16, so book your fall camping trip today!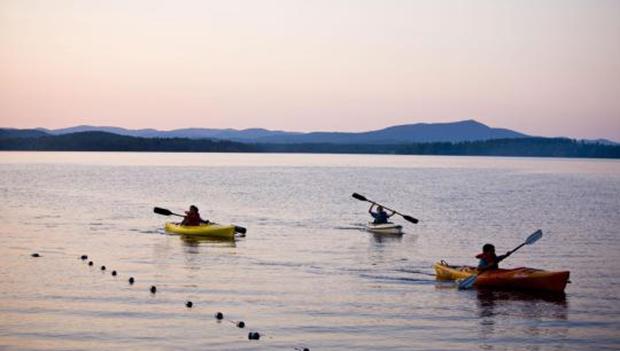 ---
Located on the southern Oregon coast in the middle of Lincoln City, Devil's Lake State Recreation Area is a hotbed of both outdoors and urban activity. The area consists of two parks on opposite sides of Devils Lake. On the west shore is the campground, located a short walk to the beach and minutes from downtown Lincoln City and its shops and restaurants. East Devil's Lake State Park is a day-use park with a boat launch located at the southern end of the lake. The lake itself is serene and unaffected by coastal winds, making it perfect for paddlers, boaters, and anglers. The lake is filled with freshwater fish, including rainbow trout, yellow perch, catfish, black crappie, largemouth bass, and bluegill. The surrounding wetlands are the primary wintering grounds for flocks of migratory geese and ducks, and many osprey and bald eagle nests are in the vicinity. There are 25 full-service sites of 109 sites at the park.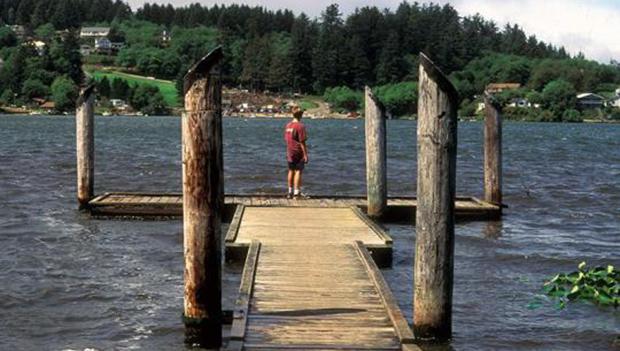 ---
Cook Forest State Park is famous for its sections of old-growth forest. The crown jewel is the Forest Cathedral, a large area of dozens of tree species and designated as a National Natural Landmark. Nature lovers will adore this park in northwestern Pennsylvania for its rich vegetation and wildlife. Paddlers and rafters also come to the area for the Clarion River, which connects Clear Creek State Park to Cook Forest State Park along a scenic 10-mile stretch of sweeping water. This campground with full hookups features 22 campsites with hookups.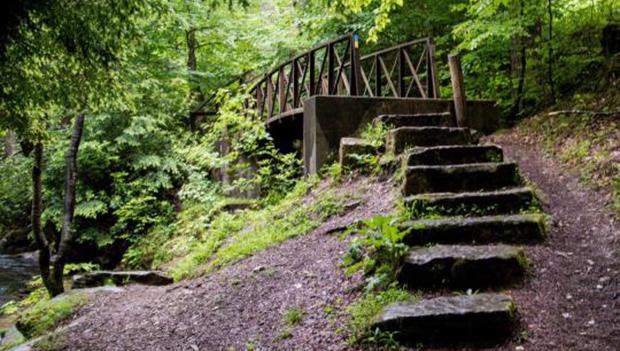 ---
Are you ready for your adventure? Plan your camping trip!
---