Enjoying Responsible Recreation in State Parks
ReserveAmerica, Mon Jun 8 2020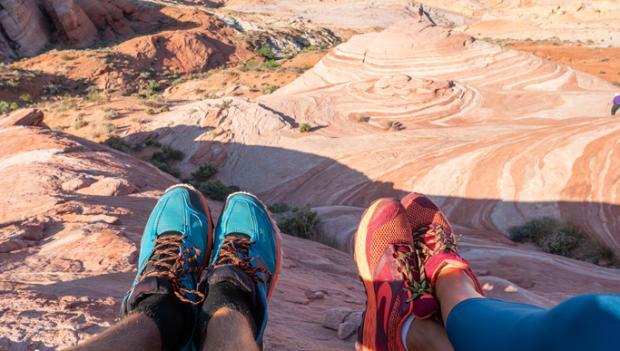 While the coronavirus (COVID-19) pandemic is certainly affecting our communities and way of life, we all know that getting outdoors can help our mental health as well as our physical health. #ResponsibleRecreation means getting out and exercising but at the same time, ensuring we aren't endangering others in these unprecedented times.
Here are some tips to keep you and others safe while enjoying the outdoor spaces we love.
Follow CDC Guidelines
Visit the Center of Disease Control and Prevention (CDC) website for the latest COVID-19 information regarding symptoms, personal hygiene and tips on visiting parks and recreational facilities.
---
Be Aware of Local Guidelines
Many policies have been established to counter and control the spread of the coronavirus. State and local officials have been implementing proactive solutions in their juridictions, so be aware that COVID-19 guidelines vary by state and destination. Make sure to check the latest rules and regulations before visiting as updates are very fluid and change daily. View the ReserveAmerica Impacted Park List and Reservation Guide for the latest information.
---
Observe Social Distancing
Social distancing includes avoiding close contact and staying at least 6 feet or more from others not in your household, and not gathering in groups or crowded places. Be courteous to others by sharing the trails and announcing as you pass. If you see large groups, be flexible by making sure to spread out, finding another area, or visiting at another time, such as early morning when there are less people.
---
Stop the Spread of Germs
Help stop the spread of germs by practicing good hygiene with the CDC and local government guidelines. It is recommended and even required in some public places to cover your nose and mouth with a face cover when around others.
When visiting outdoors parks, be prepared for limited access to restroom, water fountains, and trash disposal. Bring your own supplies such as food, water, and sanitation items to limit exposure and depleting resources in local communities. It is everyone's responsibility to practice Leave No Trace principles and to stay home if you are feeling sick to help our communities stay healthy.
---
Stay Close to Home
Be aware that out-of-state visitors may be discouraged from traveling for recreational activities in some areas across the country. It is encouraged to enjoy the great outdoors close to home making it a great time to support your community and explore local outdoor activities. Search ReserveAmerica.com by city, state, zip code, facility name, or Campgrounds Near Me to find your next adventure.
---
Plan Ahead with Day Use
With a number of states now opening their parks to day use, people can get out and about by taking a hike, having a picnic, jogging, running or cooling off by a beautiful lake. Be prepared by planning your travel details prior to your visit. Review the local guidelines, respect park area closures, and plan ahead with a day use pass. Some state parks offer, and at times, require a day use pass or reservation prior to your visit. This allows the facility to control crowd numbers at popular destinations and guarantee your entry into the park or reserve a specific space such as a picnic shelter.
---
Recommended for you: Beautiful State Parks Open for Day Use
---
Enjoy Outdoor Social Distance Activities
The temperatures are warming up all around the country and we all desire to get outside and take advantage of it. Many parks are permitting day use and with an abundance of open space, there are lots of activities where you can enjoy the outdoors and still stay safe with members in your family.
Be aware and respect facilities closures. Check before you go and prepare for limited access to areas that potentially gather crowds such as restrooms, shelters, picnics, playgrounds and swimming locations.
These tips are important for all aspects of our health. Some parks will open for overnight camping while others remain closed, but until then, we can at least enjoy the wide-open spaces safely.