Helpful Booking Tips for New Visitors
ReserveAmerica, Thu May 20 2021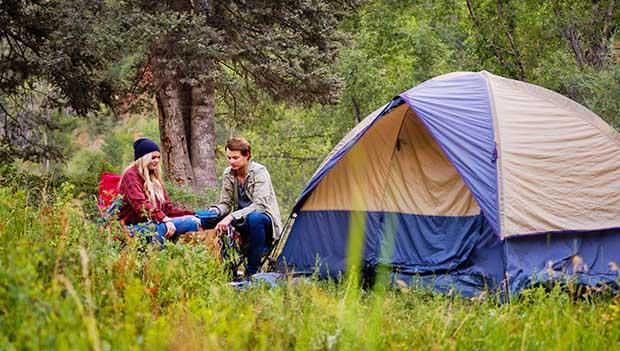 ReserveAmerica.com offers thousands of locations across the country with overnight and day use bookings. Each campground is managed by federal, state, regional, county, or private agencies, and include different amenities and guidelines. With so many options, it may seem tough to decide or narrow down the search options, so we summarized some booking tips and information to help find a location that best fits your needs for your next outdoor adventure.
---
BOOKING TIPS
How to Search by State and Location
The search bar is located on the homepage and available at the top of each page. Enter the city, town, state, zip code, or facility name and select the orange search button to the right of the bar. Options found on the site will automatically populate. Choose the option that best fits your search to view the details. View Search (PDF)
How to Filter Search Results
To narrow down the search options, select "Filters" on the top of the search results section. You can drill down the results by arrival and departure dates; interests including campgrounds, day use, and tours; as well as facility type. View Filters (PDF)
How to Find Nearby Campgrounds
The search results automatically provide the specific location requested, as well as results nearby. You may view the listing or map feature on the right side (desktop) of the search results or select the "Map" link at the top of the search results (mobile). All the results appear with a marker on the map. Tap on any marker on the map to see a pop-up summary. If interested, click on the pop-up to be taken to the facility page for further details. View Nearby Campgrounds (PDF)
How to Search Availability
Once you select a location, there are several ways to search available booking dates. The "Find First Available Date" button will be available under the location name (if the agency offers this feature), "Select Dates" on the right side of the page (desktop), or "Book a Campsite" at the bottom of the page (mobile). Your dates can further be defined by your specific arrival and departure dates, or flexibility on arrival for 2 or 4 weeks from desired date. View Availability (PDF)
How to Select the Right Site Type
Each facility page offers site type drop down options on the right side of the page (desktop), or at the top of the "Book a Campsite" page (mobile). They range from RV, cabins/yurts/lodgings, tents, group, day use, horse, and boat depending on the location. Select your choice, then click on the orange "Check Availability" button for results. View Select Site Type (PDF)
How to Make a Payment
Once you pick a site, select the "Book Now" button that will take you through the payment process. You'll be prompted to sign into your existing account or create a new account to continue with checkout including the order details, review, checkout, and confirmation steps. Payments are made by VISA or Mastercard. View Make Payment (PDF)
How to Reset Your Password
In your account, go to "Account Settings" in your profile. Change password is located at the bottom of this section. An email confirmation will be sent once completed. Or if you forgot your password, select "Forgot Password" on the sign in page. Enter your email address and an email will be sent to you to reset it. View Reset Password (PDF)
---
Check out the Help Center for more information.
---
HELPFUL INFORMATION
Reservation Window
It is important to know the booking window for any of your desired locations. This is the period of time you are able to make a reservation in advance. For example, if the booking window is 6 months starting January 1st, then campsites will be available through June. Set up a reminder on your calendar to check availability once the reservation period opens up to increase your chances of getting the location you want.
Find First Availability Notification
If the location of interest is not available during the time period selected, some locations offer a "Create Availability Notification". Select the link to be informed when the site becomes available. View Find First Availability Notification (PDF)
Your Favorites
Select the heart icon to add a specific location to your favorites listing in your account. It is a quick and easy way to go directly to the pages you need. View Favorites (PDF)
Ratings and Visitor Photos
Some facilities offer a 1-to-5 star ratings and visitor photo uploads. Feedback is available on each facility page for those who have stayed at that location. You must be logged into your account in order to provide feedback and upload images. View Visitor Photos (PDF)
ReserveAmerica Monthly Newsletter
In your account, go to "Account Settings" in your profile. At the bottom of this page, you have the ability to opt in to receive travel guides and the latest specials across the country. For more travel ideas, check out the outdoor articles on the homepage. View Newsletter Subscription (PDF)
Apex Club
Join Apex Club today to receive a free night of camping, rebate worth up to $25, at over 900 eligible state and regional parks on ReserveAmerica.com. Members also have access to exclusive deals and are automatically entered into monthly dawings to win free trips and gear.
Questions
Contact the Help Center. There is a General Questions area, live chat feature, and contact us page for more information.
---
---
Check with your Local Government Organization
Many policies have been established to counter and control the coronavirus outbreak. State and local officials have been taking decisive action to stop the spread. The policies vary by state, sometimes to a great degree. When you book a reservation, make sure to review the park and state's latest rules and regulations prior to your visit.
For COVID-19 updates, please visit our Impacted Park List and Reservation Guide for the latest information.