Top Campgrounds for Large Groups
ReserveAmerica, Fri Dec 23 2022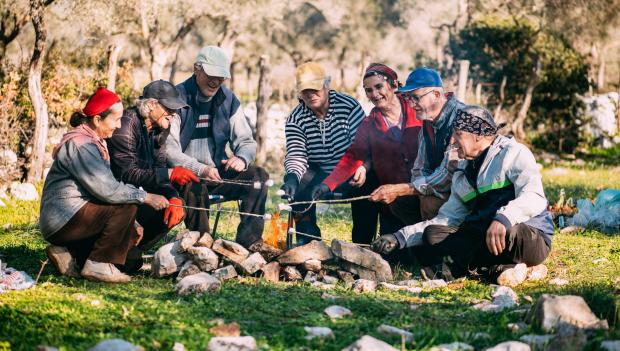 There are plenty of great reasons to go camping with a big group of people. Maybe it's a family reunion, a work-related event, or a gathering with friends. Not all campgrounds can easily accommodate a large party though. Here are seven of our favorite campgrounds for large groups.
---
Recommended: Snowboard & Ski Cabin Trips
---
Champoeg State Heritage Area is a former pioneer town located about a thirty-minute drive south of Portland. Situated along the scenic Willamette River, Champoeg boasts forests, fields, and wetlands to create a beautiful backdrop for memorable outdoor adventuring. Check out the old pioneer town, or walk the nature trails, or bike the paved bike trails. The park is open all year long and offers yurts, cabins, a group RV area, and group tent areas.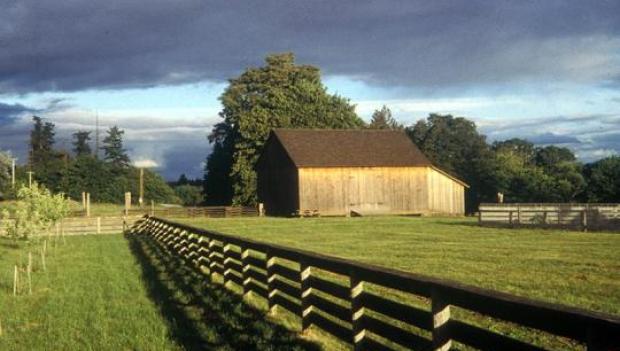 ---
Recommended: Campgrounds with Cabins
---
This scenic park just west of Augusta is renowned for its equestrian facilities, and lakeside group campsite. Horseback riders come to explore 21 miles of trails, and anglers venture here to cast their line in one of three lakes. Learn about the Civil War at the Confederate Museum, which contains one of the finest collections of Civil War artifacts in Georgia. Overnight guests can choose from lakeside cottages or a modern campground. Among the premier campgrounds for large groups, your party can relax in the privacy of the group camp or pioneer campground.
Reserve Your Group Campsite or Shelter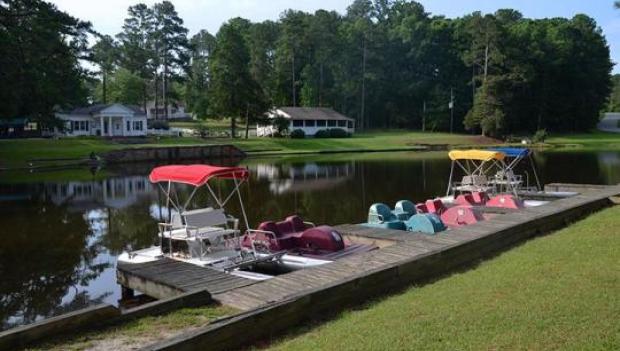 ---
Does your group want to go swimming, hiking, boating, water skiing, bird-watching, or fishing? Then consider Keyhole State Park, where you can do this and more! The area's varied landscape and scenery make for some of the best campgrounds for large groups. Located on the western edge of the Black Hills, Keyhole is conveniently situated between Sundance and Moorcroft. There are two group sites, a treehouse, four cabins, and over 200 traditional campsites.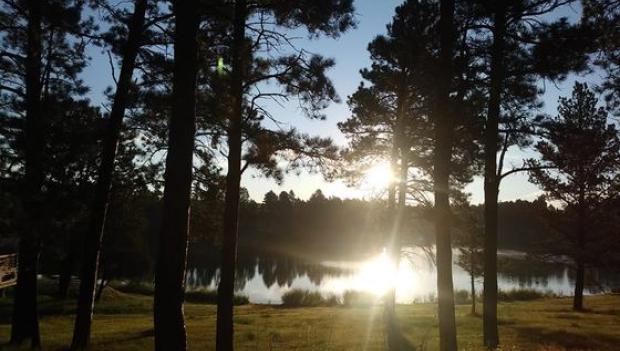 ---
There are two group campsites at Evansburg State Park, located less than an hour's drive from Philadelphia. The park boasts a significant area of green space and coveted serenity so close to an urban area. Skippack Creek crisscrosses the land dividing it into ridges and valleys that create a varied geological tapestry and scenic views. The park is diverse, comprising croplands, meadows, old fields, and mature woodlands. Play in the fields, hike the trails, play a round of golf, or simply relax in the tranquil surroundings.
---
The youth group site at Beeds Lake State Park is the location for some serious fun. The park has a couple of miles of trails circling the centerpiece of the park, the wide lake. The beautiful limestone dam was built nearly 100 years ago by the Civilian Conservation Corps. The lake is the main attraction, with a sandy beach for swimming, and waters filled with bass, catfish, and panfish for anglers. There are several fishing jetties and docks from which to throw your line. Boaters also take to the waters for its scenic beauty.
---
Sylvan Lake State Park is a haven for true outdoor lovers. Surrounded by the White River National Forest and located in the heart of the Rockies, Sylvan Lake is a spectacular setting for fishing, picnicking, hiking, and outdoor photography. Stay in one of the 44 campsites, 9 cabins, and 3 yurts. One of the best campgrounds for large groups, Sylvan also has a group campsite.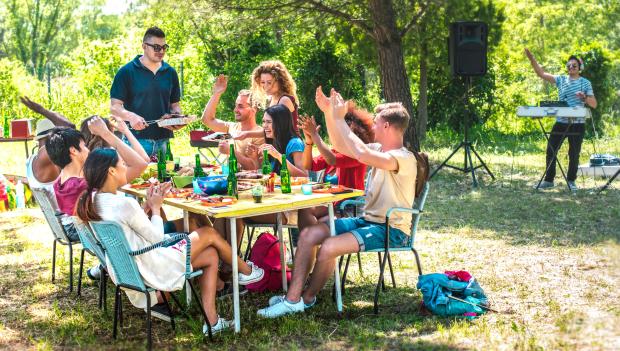 ---
Recommended: 5 Picturesque Cabins & Campgrounds with Lakes to Visit This Fall
---
A small, quiet campground, Max V. Shaul State Park is among the ideal campgrounds for large groups looking for privacy and peace. There are only thirty regular campsites and one group campsite. The park offers shady picnic grounds and playing fields. A nature trail and fishing in the creeks round out your outdoor fun.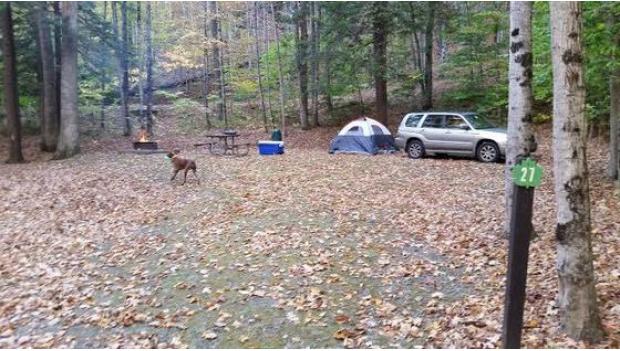 ---
Are you ready for your adventure? Plan your camping trip!
---