Florida Forest Service Hunting & Fishing Spots with Great Campsites
ReserveAmerica, Fri Aug 25 2023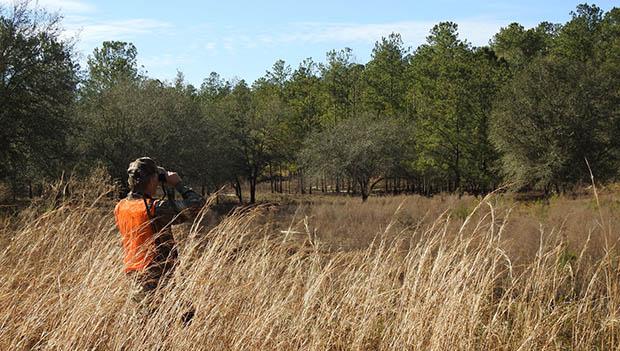 Extend your Florida hunting and fishing trips to include overnight camping within one of the Florida State Forest's Wildlife Management Areas. Check out these great campsites that provide an immersive weekend or weeklong adventure in nature.
---
Withlacoochee State Forest
Withlacoochee State Forest is the third largest state forest in the state and is centrally located within two hours driving time from Cape Canaveral and Orlando. Seasonal hunting is available in most of the forest, and fishing is plentiful on Withlacoochee's many lakes and waterways with largemouth bass and panfish. Wildlife is abundant with white-tailed deer, wild turkey, rabbit, and gray squirrel. There are four new primitive hunt camps to choose from including Pless Place, Twin Pond, and East Croom. If you'd prefer an electric site and amenities; reserve one of our campsites at Holder Mine Campground, Mutual Mine campground or Hog Island campground. They are perfect basecamps for your hunting and fishing excursions.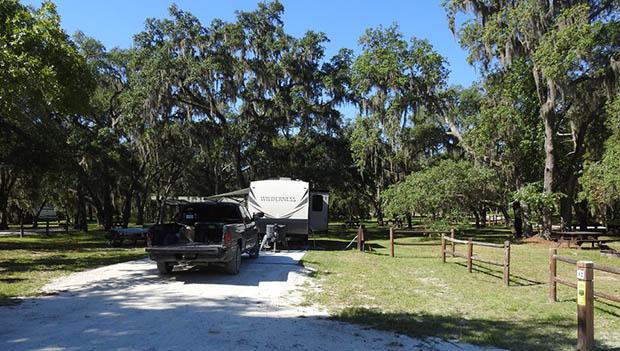 ---
Recommended: Great Florida State Forest Getaways
---
Okaloachoochee Slough State Forest
Okaloachoochee Slough State Forest is in the southern part of Florida approximately 30 miles east of Fort Myers. The Okaloacoochee Slough is one of the few places in South Florida where the pre-Columbian landscape can still be observed. Fishing opportunities are available in the numerous canals, ponds, and ditches that are accessible by vehicle. Several hidden areas can be found for those who enjoy a hike to an isolated fishing spot. All hunts are done on a quota system and include a spring gobbler hunt, archery hunt, general gun hunt, special hog hunt, and a dove hunt. Make sure to book your overnight stay at the primitive Overflow Hunt Camp 1, Overflow Hunt Camp 2, and Panther Pond Campground offering RV or tent sites.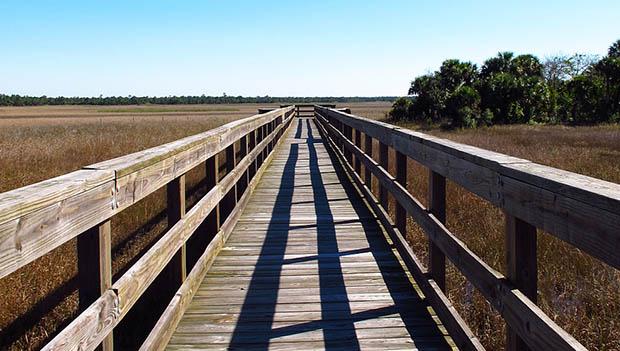 ---
Jennings State Forest
Jennings State Forest is located in northeastern Florida near Jacksonville. This forest is home to an abundance of wildlife including white-tailed deer, wild turkey, and many others. Choose between primitive, drive-up camping at Hammock and Bootleggers, or hike-in camping at North Fork Black Creek. There are plenty of camping options to bring family and friends along for the adventure!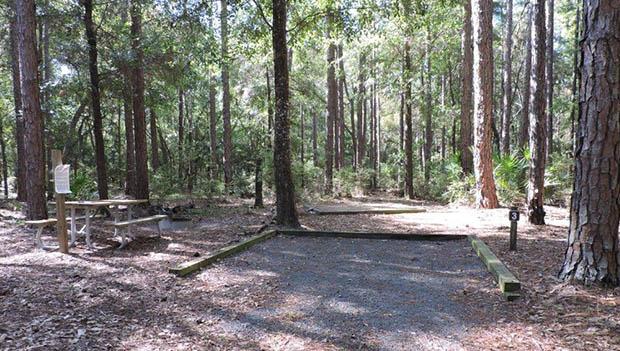 ---
Lake Talquin State Forest
Lake Talquin State Forest is located just west of Tallahassee composed of 10 main tracts of land with a variety of forest communities including pine, flatwoods, sandhills, floodplain forests, and swamps. Freshwater fishing can be pursued from the shore or by boat, and several public boat ramps are located on the lake. Fishing is permitted in all waterways of Lake Talquin State Forest, except for those on the Bear Creek Tract. There are three Wildlife Management Areas within the forest popular with turkey and deer hunters in Joe Budd, Ochlockonee River, and Talquin. Plan to trip to include staying at the primitive High Bluff Campground with RV and tent sites accommodating up to eight people on your trip.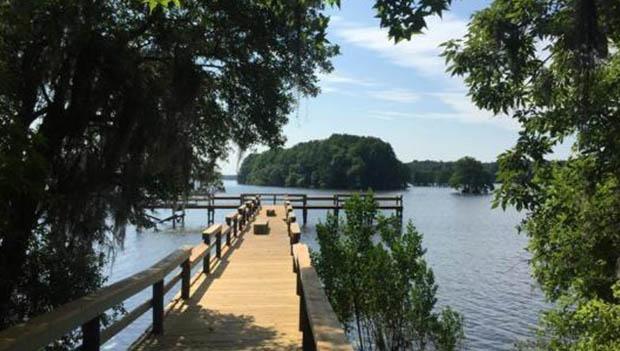 ---
Are you ready for your adventure? Plan your camping trip!
---
Check with your Local Government Organization
Many policies have been established to counter and control the coronavirus outbreak. State and local officials have been taking decisive action to stop the spread. The policies vary by state, sometimes to a great degree. When you book a reservation, make sure to review the park and state's latest rules and regulations prior to your visit.
For COVID-19 updates, please visit our Impacted Park List and Reservation Guide for the latest information.