Golden Fishing Opportunities in the Golden State
ReserveAmerica, Thu Jun 1 2023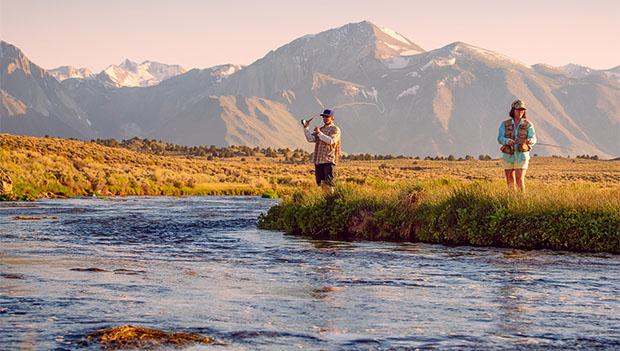 Attention all fishing enthusiasts! Summer and warmer weather are here, and it's time to start planning your next fishing adventure in California.
Whether you're a beginner looking to try your hand at fishing or a seasoned angler, California has some of the best fishing opportunities in the country. From the rugged coastline to the pristine lakes and rivers, there's no shortage of places to cast your line.
Before you start packing your tackle box, make sure you have your California fishing license, required for anyone 16 and older wanting to fish in California. With summer holidays just around the corner, now is the perfect time to purchase your fishing license and start planning your next trip.
A California fishing license is not only a requirement, but also an investment in your fishing experience. By purchasing a fishing license you're helping to support conservation efforts that conserve California's natural resources and ensure fisheries remain healthy for generations to come.
With so many fishing opportunities available, a fishing license is a gateway to a summer full of adventure and excitement. Whether you prefer fly fishing in the Sierra, surf fishing along the coast, casting a line along the California delta, or you're trying to land a native California Golden Trout, there's an opportunity for every angler. Interested in catching additional trout species? CDFW's Heritage Trout Challenge might be right for you! This challenge encourages anglers to explore new waters across the state and appreciate the diverse recreational fishing opportunities California offers.
Don't wait any longer, purchase your California fishing license today and get out on the water!
---
Recommended: Free Fishing Piers, Jetties, and Breakwaters in California
---
Hooked on fishing and want to try more areas across the state year-round? Purchase your sport fishing license today!