How to Get a Hunting License
ReserveAmerica, Fri Nov 18 2022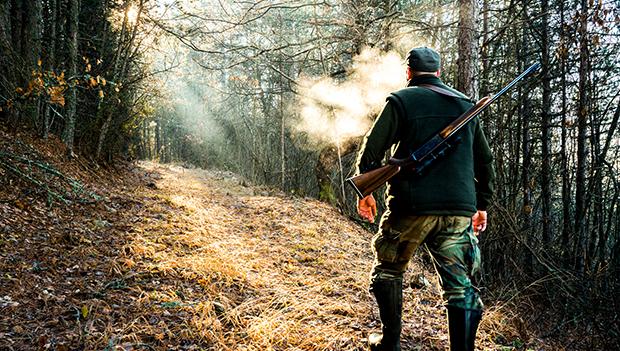 Do I need a gun license to hunt? We get asked this a lot and in the vast majority of cases, the answer is yes. Legal hunting in most states requires a hunting license. Each state has its own requirements based on state fish and game department regulations. For hunters wondering how to get a hunting license, we've outlined the basic process and general requirements, with resources to find specifics for different states.
---
Where to Get a Hunting License Close By
First things first, you'll need to learn where to get a hunting license. The short answer is that it will be from the state where you will be hunting. Go to ReserveAmerica's Fishing & Hunting License web page and choose the respective state from the drop-down menu on the left. Remember, you want the licensing requirements from the state where you will be hunting, which may be different from your state of residence.
The following are common requirements for most states when getting a hunting license:
Minimum Age Limits - how old do you have to be to get a hunting license? It really depends on the state. Does a youth need a hunting license? In almost all cases, yes. Most states have minimum age limits, typically 12 years or older, but sometimes as young as 10 years old. A few states allow children of any age to hunt, as long as they are supervised by a licensed adult and are not hunting big game. Most states require parental consent for a minor to hunt.
Valid Identification - be prepared to provide a state-issued form of identification when applying for your license. Most states offer cheaper licenses for various situations, like in-state residents, those over a certain age, or veterans. Be prepared to show identification proving you meet these requirements too.
A Hunter's Education Course - many people wonder, Can I get a hunting license without a hunter safety course? Like most hunting related questions, it really depends on the state. Most states do require that you take a hunter's education course before being issued a hunting permit. Depending on your state, you may have the option for traditional in-room teaching, internet-based learning, and/or field testing. You will receive a hunter safety card upon completing the course. Keep this in a safe, easy-to-find place. Certain people, such as active military, may test out of these courses.
Firearm Considerations - if you plan to hunt with a firearm, be sure you are legally allowed to do so. We often get asked, Can a felon get a hunting license? Yes, they can, but they cannot own or use a firearm, so their hunting will be restricted to non-explosive weapons like bows and arrows.
Other Restrictions - you will provide your social security number as part of your hunting license application. You may be denied a hunting license based on non-compliance with child support payments or failure to pay personal income taxes, which are flagged through your social security number.
---
Recommended: Where You Can Hunt Deer
---
Determine What, Where, When & How You Will Hunt
Some states have both general hunting licenses and special permits. In these situations the hunting season is set within a certain time frame and restricted to certain areas, requiring a general hunting license. Special permits are then required to hunt outside of these designated times and places.
How to get a hunting license in states with an elaborate hunting licensing system will require that you sort out the following in advance:
The Type of Animals You Are Hunting - the two main categories of hunting licenses are big game (like elk and deer) versus non-big game (like squirrels and rabbits). Be aware that some states, like California and Colorado, provide big game licenses based on a lottery system. animals you don't need a license to hunt will depend on the state you're in, but are generally small game, such as bullfrogs and squirrels. Keep in mind that when legally hunting for game for which you do not need a license on public lands, it may be difficult to prove that you are not hunting for game that needs a license.
Where You Are Hunting - some states break out hunting areas and provide licenses for each specific area. Colorado, for instance, provides licenses within one of four game management units (GMUs). A certain number of hunting licenses are allotted to each GMU to regulate hunting.
When and How You Are Hunting - Rather than a single hunting season, some states have one or more seasons based on your hunting method, like rifle or crossbow. Your method of hunting, also referred to as method of take, may play into which weeks you are allowed to hunt. Colorado, for instance, has one season for archery, and four different seasons for rifle hunting.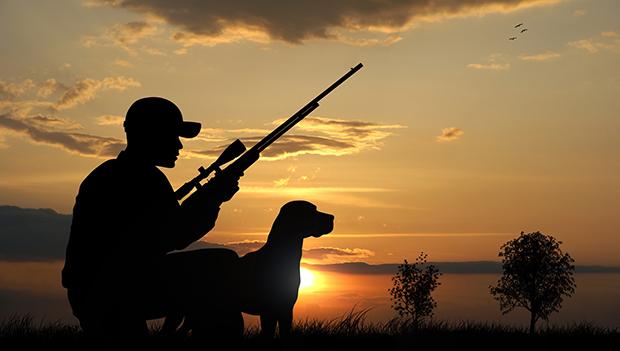 ---
Recommended: How to Participate in a Guided Hunt
---
Apply for Your Hunting License
After determining that you have met the licensing requirements and ironing out the specific timing and method of your hunt, it's time to apply for a license. The easiest way for most folks to do it is online. How to get a hunting license online? It's easy! You can go directly to your state's fish and game department website, or to Reserve America's Fishing & Hunting License webpage to choose the applicable state.
Have all of your paperwork handy, including:
Identification
Your hunter safety card from the education course
Your method of payment for any fees
Most states also offer a streamlined hunting licenses application process for returning online customers. Other states offer lifetime licenses, so you don't have to re-apply year-over-year. Also, keep in mind that most states do not mail a license to online applicants, so be sure to print out your receipt.
---
Following Licensing Guidelines
Hunting licensing restrictions are in place to protect hunters and wildlife alike. Be sure to follow hunting safety guidelines and to only hunt based on the parameters of your license. This means hunting the approved animals in the right place during the designated season. Penalties, jail time, and revocation on your hunting license are all penalties for violating a hunting license. There is nothing worse than jumping through all of these hoops on how to get a hunting license just to have it revoked.
Many states have limits on how many animals you can kill with a license. Additionally, depending on the state and animal, you may need to tag and report every animal killed. Be sure to read your state's requirements in advance of your hunting trip to make sure you'll be in compliance.
---
Are you ready for your adventure? Plan your camping trip!
---