Where Can You Hunt Deer
ReserveAmerica, Mon Oct 10 2022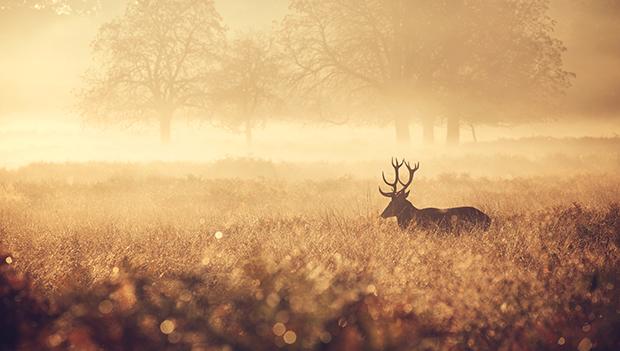 Deer hunting gives hunters the chance to get out into nature, test their tracking skills, and hunt. Deer also provide a considerable amount of delicious meat. Regardless of your reasons for deer hunting, there are plenty of places where you can hunt deer across our country.
Where can you hunt deer?
Depending on the location, type of deer you are hunting, and weaponry, deer hunts can last a couple of days to a few weeks in the fall. Check your state and local requirements and read on to learn some of our top spots where you can hunt deer in California, Minnesota, Colorado, New Jersey, and Kansas.
---
Recommended: How to Get Your Hunting License
---
Other Common Questions:
Do I need a license to bow hunt?
Yes, you will need a hunting license to bow hunt, and in many cases, you might need a specific bowhunting license. Although each state is different, many states issue permits and licenses based on the specific type of animal and specific weapon.
How old do you have to be to get a hunting license?
To get a hunting license, most states require the license-holder to be at least 12 years old, although some states have a minimum age of 10 years old. Most states require parental consent for minors to obtain a license.
---
Check Out These Areas Where You Can Hunt Deer:
1. Cache Creek Wilderness Area, California
Looking for the best public spots where you can hunt deer in California? Cache Creek Wilderness Area, situated about 25 miles west of the town of Williams in northern California, is a scenic backdrop for fine deer hunting. This undulating terrain, which can be quite steep at times, mostly consists of oak with plenty of chaparral, scrub oak, deer brush, and more vegetation mixed into the forest. The area has two sections for hunting: North Fork Cache Creek and Harley Gulch. The two units are cooperatively managed by The Bureau of Land Management, Yolo County Parks, and CDFW. Both units provide access to the BLM Cache Creek Natural Area.
Cache creek wilderness holds a good deer population throughout the area. Plan on backpacking to some of the top spots in the eastern portion of the land with names like Buck Mountain, Buck Island, and Buck Meadow where - as you might guess - you have a shot at plenty of deer and large bucks. Besides deer, the area allows the pursuit of elk, black bears, wild pigs, rabbits, quail, pigeons, wild turkeys, and on occasion, doves. Plan on bringing plenty of water because the area stays hot and dry throughout the hunting season.
State Hunting License Information
---
2. Itasca State Park, Minnesota
Minnesota is better known as the "Land of 10,000 Lakes," a moniker that it certainly deserves for its fantastic water sports and fishing opportunities state-wide. While the fishing may get a lot of attention, we feel that Minnesota whitetail deer hunting deserves more recognition.
Central Minnesota is generally known as having the best deer hunting in the state, particularly on public land. According to the state's Department of Natural Resources, the area from Park Rapids to Brainerd has some of the state's highest deer numbers. Itasca State Park in particular is a hotbed for deer populations and a perfect spot where you can hunt deer. The park consists of tens of thousands of acres of old-growth forest. The antler restriction in place ensures that bucks continue to grow big and add to the already high deer density.
State Hunting License Information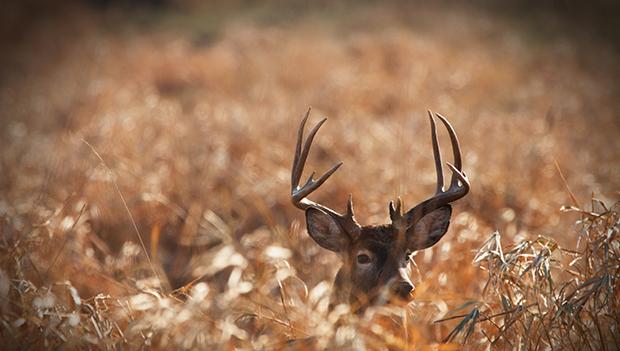 ---
Recommended: How Much is a Hunting License?
---
3. Navajo State Park, Colorado
Colorado has outstanding deer hunting throughout the state with one standout being Navajo State Park. The park is located in southern Colorado right on the New Mexico border and likely has some of the biggest deer you will ever see. The park and the larger area around the legendary San Juan River and Navajo Lake makes for some of the best places in the West where you can hunt deer.
The park represents arguably the prime hunting area, situated between four counties and two states that are well represented by mule deer that have entered the hunting record books. Archery hunts are in early September and January, muzzleloader hunts in late September, and general rifle hunting occurs in October through November, as well as special youth hunts, making for plenty of opportunities for every type of deer hunter to take a prize-winning kill.
Where to Camp: Navajo State Park, Colorado
Navajo State Park includes an expansive reservoir that extends 21 miles between Colorado and New Mexico. It is one of the few places where you can fish for record-size brown trout and hunt trophy-worthy deer. Camp on your boat or enjoy beautiful lakeside camping with plenty of shade from tall trees. There are also three rivers traversing the land you can explore on foot or by canoe. Or, simply kick back and enjoy the view or spot the abundant wildlife, such as foxes, deer, grouse, and turkeys. The park has 118 campsites and 3 full-service cabins.
State Hunting License Information
---
4. Monmouth County, New Jersey
New Jersey may not be the first state that comes to mind when considering where to hunt deer, but it offers plenty of quality hunting if you can secure the right spot. The state has more than 750,000 acres of state land available to the deer hunter, organized by deer management zone.
If a big buck is your goal, then focus on Morris, Hunterdon, Somerset, Mercer, and Monmouth counties. Monmouth County has become a bit of a hot spot for bucks, accounting for two of the state's top nontypical B&C entries.
State Hunting License Information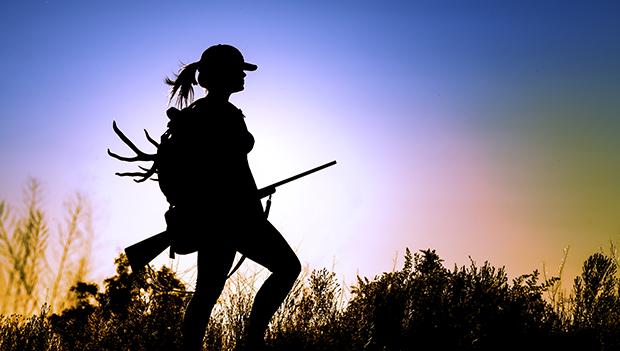 ---
Recommended: America's Best State Park Experiences for Fall
---
5. Cedar Bluffs Wildlife Area, Kansas
With public hunting areas limited in Kansas, demand is high for the mule and whitetail deer species that thrive in Kansas. Whitetails have adapted well to the landscape, finding cover in the park's natural woodlands and grasslands. The selective management program has created a healthy deer herd and an outstanding potential for taking trophy-sized bucks. While mule deer are generally further in the western portion of the state, Cedar Bluffs Wildlife Area does get some mule deer. Deer hunting begins in September and is open different weeks depending on the type of deer, weaponry, and location.
Where to Camp: Cedar Bluff State Park, Kansas
Cedar Bluff State Park is adjacent to the larger Cedar Bluffs Wildlife area and is located in central-western Kansas. The park encompasses a portion of the fluctuating Smoky Hill River, giving rise to varied topography including grass prairie and chalk bluff. Campers can also fish, boat, swim, hike, mountain bike or stay in one of 121 campsites with utilities and primitive camping. Cabins are also available for rent on the north side of the reservoir.
Book a Site at Cedar Bluff State Park
---
Are you ready for your adventure? Plan your camping trip!
---