7 Essential Rules for Winter Hiking
ReserveAmerica, Sun Aug 28 2022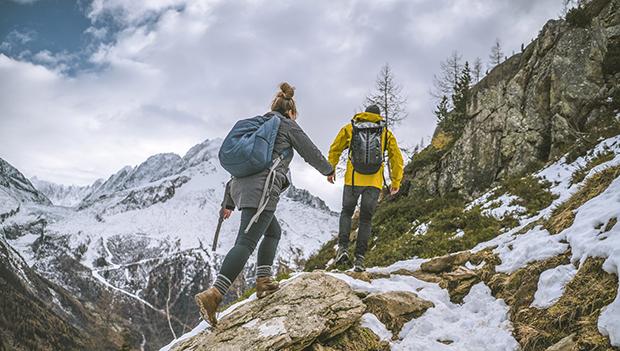 While you might have a few more challenges than you would during the warmer months of the year, hiking during the winter can be just as fun and an excellent way to stay in shape year-round–as long as you take the proper precautions, that is.
Follow these eight rules for winter hiking to stay safe out on the trail when the temperatures drop.
---
Recommended: Cozy Winter Cabin Camping
---
1. Dress in Layers
Depending on the time of day, winter temperatures can change quickly. Instead of getting caught unprepared, dress in multiple layers to make it easy to remove or add clothing to stay comfortable. If you plan on hiking to a higher elevation, take into account that the temperature on the summit will be much colder than it is near the parking lot.
Here are a few items you should consider:
Heavyweight winter socks
Two pairs of gloves
Waterproof outer layers
Winter cap and a jacket with a hood
Fleece or Merino wool inner layers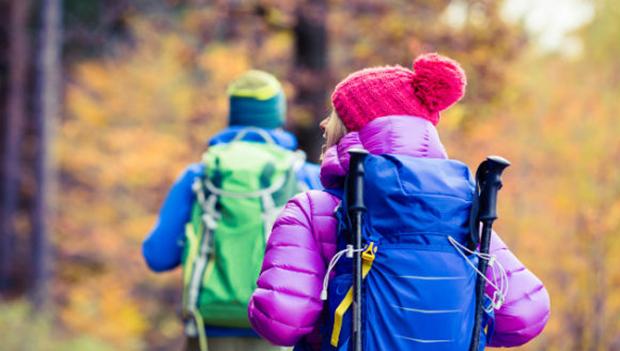 2. Always Hike with a Partner
If something goes wrong, getting stranded alone can put you in a dangerous situation. While it's always a good idea to hike with a partner, this is especially true during the winter months. Whether it's missing a sign marker or getting caught out in dwindling daylight, an experienced trail mate can help you avoid common mistakes and go for help when needed.
It's also a good idea to alert others back at home of your whereabouts in case something goes wrong. Leave them information like where you're going, what time you plan to return, and who to contact should you not return home within a specific period of time.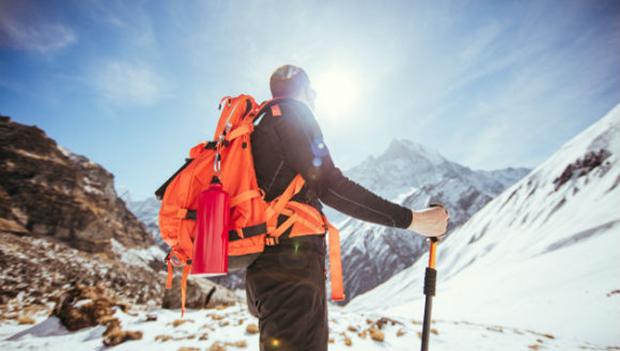 3. Invest in Good Gear
You get what you pay for and, if you're serious about hiking in colder temperatures, investing in quality fabrics like down and Merino wool is the way to go. They'll do a better job of regulating your body temperature, and they'll also last much longer than your average cold weather gear.
A lightweight, quality hiking backpack, waterproof hiking boots, and a good jacket are also basic essentials for the trail. When you head out in the snow, snowshoes and hiking poles can make your hike much easier, too.
Finally, you need quality gear that keeps you dry on the outside and inside - that is outer waterproof gear and base layers that wick away sweat, like Cloudline socks. You may also want heated gear like the jackets, chairs, and more offered by Gobi Heat.
Hot Tip: Apex Club members get discounts on the brands linked above and other types of essential outdoor gear.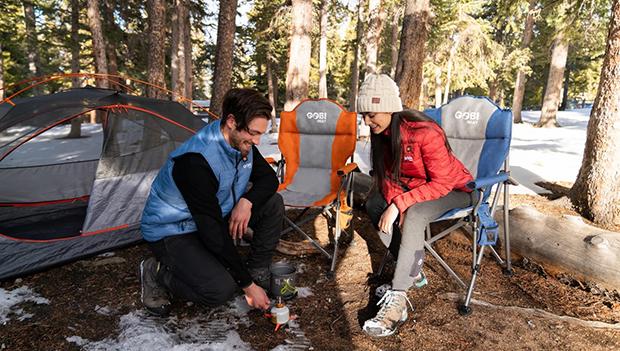 ---
Recommended: These State Parks Are Even Better in Winter
---
4. Be Prepared for the Worst
Even if it's a trail you hike all the time and you're familiar with the route, you should always prepare for the worst-case scenario. This includes carrying a trail map and basic survival items like a first aid kit, compass, knife, cellphone, and GPS tracking device or satellite messenger.
For longer hikes, also think about what you might need if you're forced to spend the night outdoors. A flashlight or headlamp, waterproof matches, and a sleeping bag might make your backpack a little heavier, but will be well worth it should you get stranded.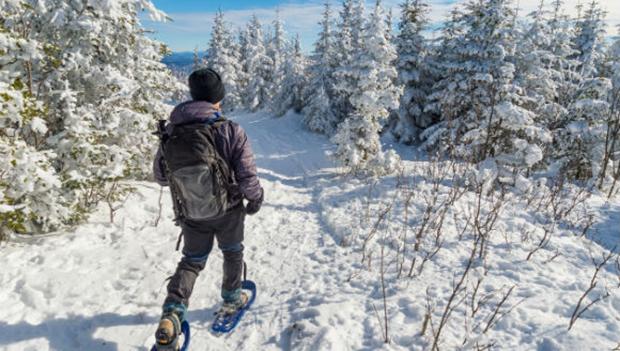 5. Always Know the Weather Forecast
Snowstorms, limited visibility, and plummeting temperatures can change conditions on a trail in a hurry. To avoid having to suffer through a potentially dangerous situation, always keep track of the latest weather forecasts on the day prior to and the day of your hike. This will help you decide whether or not your hike needs to be postponed, how much time you have to spend on a trail and what to bring with you to stay safe.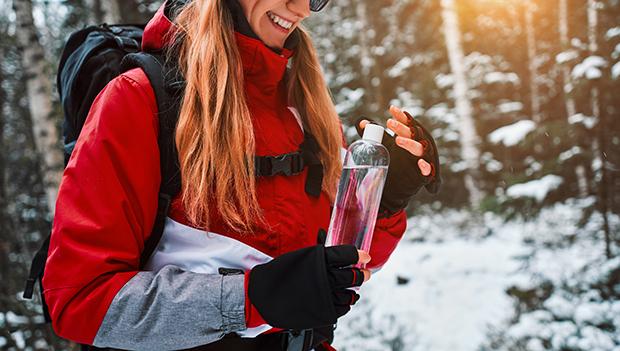 ---
Recommended: Winter Camping in Colorado
---
6. Don't Forget to Hydrate
Despite low temps, dehydration is a common problem during the winter. Since your body has to work extremely hard just to maintain its core temperature, you'll need to eat and drink frequently while you're out on the trail to maintain your energy. If you do become dehydrated, hypothermia will become a much larger threat to your safety.
Pro tip: Pack an insulated thermos with hot cocoa to warm you up and provide an incentive for the end of a hike.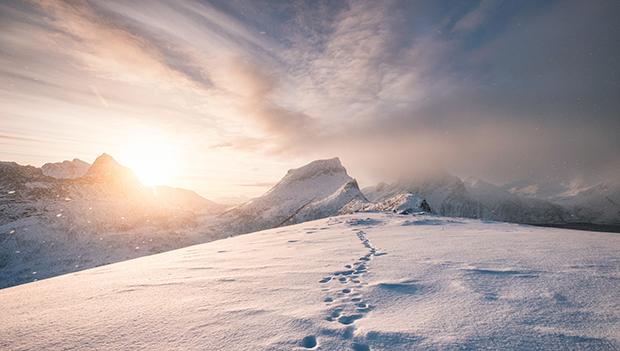 7. Start Early & Know When to Turn Around
Less daylight in the winter means you'll need to get an early start if you're planning a hike. At sunset, darkness can set in quickly and create a dangerous situation if you aren't prepared.
If the hike is taking longer than expected, don't be afraid to turn around early to make it back to your vehicle before nightfall. You can always try the hike again another day, but pushing to reach a particular checkpoint or a summit when you're short on time can put you in jeopardy. Be smart, and know when your best option is to turn around.
8. Consider Staying in a Cabin
If you are roughing it on a cold winter trail all day, you may want to warm up in the evening, right? Staying in a cabin is a great way to ensure you get a good night's sleep before another day of activities out in the chill. Here are some wonderful winter cabins in state parks around the country:
Blue Knob State Park, Pennsylvania
Curt Gowdy State Park, Wyoming
The Lodges at Coleman State Park, New Hampshire
Wasatch Mountain State Park, Utah
---
Are you ready for your adventure? Plan your camping trip!
---