Outdoor Winter Fun Ideas
ReserveAmerica, Sat Nov 19 2022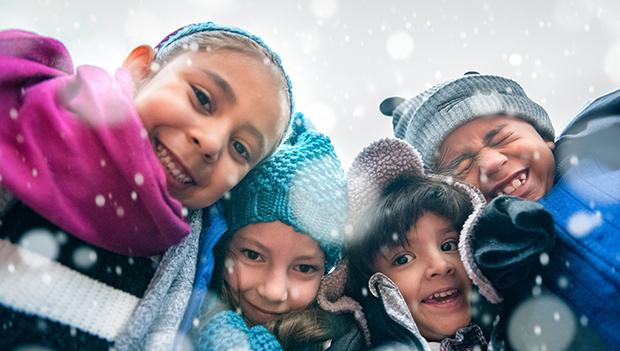 State parks see most of their annual visitors in the summer, but we're here to make a case for winter excursions. A whole host of advantages and experiences become available during the colder months. The landscape transforms into a wintery wonderland of hillsides carpeted in snow and lakes frozen over in glistening ice. With no crowds, campers have a more intimate nature experience and their pick of the best campsites.
Then there's the fun you can have only in winter. Here we share some of our favorite cold-weather pastimes - snowmobiling, ice fishing, snowshoeing, cross-country skiing, fat tire biking, and taking a dip in hot springs - and places where you can partake in all of this outdoor winter fun.
---
Recommended: Warm Places to Camp in Winter
---
1. Ice Fishing
This high-elevation park at 6,000 feet is a fishing mecca all year long. The park's centerpiece body of water, Rockport Reservoir, is about three miles long and one-half mile wide. In the cold months, people flock to the frozen-over reservoir for ice fishing, and in mid-February, there's the celebrated Rockport Fishing Tournament. Don't miss out on other outdoor winter fun activities at Rockport like cross-country skiing, snowshoeing, and hitting the nearby snowmobile trails. Campground options include developed, primitive, group, and boat-in camping.
---
2. Snowmobiling
State Forest State Park has six cabins open year-round that you can snowshoe or snowmobile to for a remote winter escape. Four cabins sleep six people, one cabin sleeps fifteen, and one cabin sleeps twenty for large groups that are looking for all kinds of fun activities in the snow. Miles of trails for motorized vehicles means that State Forest State Park gets high marks for its snowmobiling opportunities.
---
3. Snowshoeing
Black Moshannon State Park is a large park comprising deep forests and serene wetlands. An additional massive tract of the Moshannon State Forest surrounds the park to create a remote and wild setting. Together the network of trails intersecting these two parks creates hundreds of miles of trails for a variety of activities, including snowshoeing. The park has 105 campsites, with 13 rustic cabins and two deluxe cottages open part of the winter. Seven modern cabins that sleep up to six people are open year-round.
---
Recommended: Great Winter Camping Spots Across the US
---
4. Cross-Country Skiing
Cooney State Park in Montana keeps trails open year-round for cross-country skiing and snowshoeing during the park's sparkling beautiful winter season. While wintertime across much of Montana is long and cold, the winters at Cooney State Park are unusually mild, thanks to warm Chinook Winds that blow across the hills. This helps to make the park more accessible for cold-weather fun. In addition to cross-country skiing and snowshoeing, Cooney Reservoir is renowned for ice fishing for trout and walleye. There are 79 campsites, many with electric hookups.
---
5. Fat Tire Biking
Rock Creek State Park, located in central Iowa, is a regional favorite all year long. The park's bike trails are a great way for novice fat tire bikers to get their feet wet, so to speak, in this fun sport. There are 8.5 miles of multi-use, non-paved trails around the perimeter of the lake, which can also be used for hiking, skiing, horseback riding, and snowmobiling. A bike-only trail of about 5.5 miles is located on the park's east side and continues into the town of Grinnell. Campers can enjoy both electric and non-electric campsites and campsites alongside the water with a nearby modern restroom and shower building.
---
Recommended: Where to Camp in Winter
---
6. Night Sky Viewing
With so much light pollution emitting from cities and towns, it is hard to find a spot in the U.S. to really soak up the beauty of an unspoiled night sky. To truly get a taste of night sky wilderness, you need to head out to a remote spot. K'esugi Ken Campground is an ideal location for viewing the night sky any time of year and is a 2.5-hour drive north of Anchorage and in Denali State Park. The advantage of coming in winter is the opportunity to bear witness to the grandeur of the Northern Lights. This extraordinary light display is caused by electrically-charged particles and can best be seen within the auroral oval, where the lights manifest in a massive ring above the North Pole. K'esugi Ken Campground is within the auroral oval and is a relatively comfortable camping option in winter. There are 32 RV campsites, 10 walk-in campsites, a group campsite, and three public-use cabins to rent.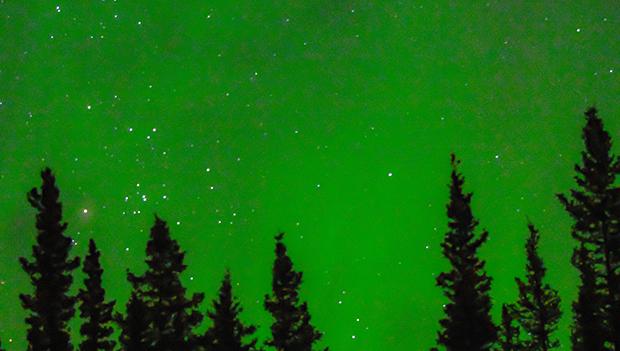 ---
7. Hot Springs
Soaking up natural hot springs is the most relaxing activity on this list, and arguably nothing is better than hitting up some hot springs after a day of winter activities of exertion. Kirkham Hot Springs are public and free all-natural hot springs. The water is a very warm 120 degrees and the scenic area boasts hot spring waterfalls and rock-walled hot spring pools along the South Fork of the Payette River. A short trail with staircases leads down to the soaking pools and steaming waterfalls. Campers can stay at Idaho City Yurts, less than an hour's drive to the hot springs. Camping at Idaho City Yurts is sure to be a long-lasting memory of secluded backcountry relaxation and adventure. The six secluded yurts are available in a self-guided backcountry experience with no other facilities or staff on-site.
---
Recommended Articles:
---
Are you ready for your adventure? Plan your camping trip!
---