Top Mountains to Add to Your Bucket List
ReserveAmerica, Thu Nov 10 2022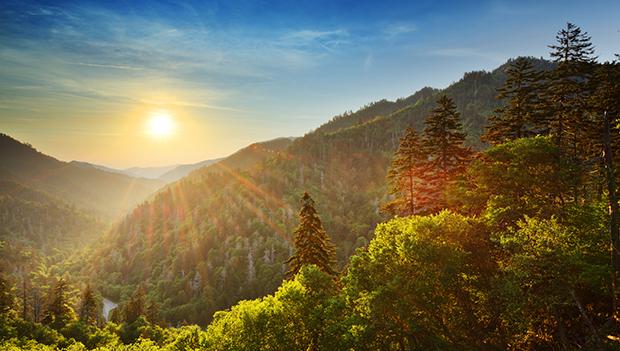 Sunday, December 11 is International Mountain Day. To celebrate the magnificence of mountains, we have put together this list of peaks to add to your hiking bucket list. Many of these hikes are relatively easy or moderate. A couple of hikes are challenging and require technical mountaineering skills. Whatever your hiking abilities, these mountains are worth a visit for their awe-inspiring beauty.
Read on to find a top mountain in your region and celebrate International Mountain Day this year by hiking a trail near you.
---
Recommended: 6 Mountain Hiking Vacations to Add to Your Bucket List
---
1. Mount Craig, North Carolina
Mount Craig is the second tallest peak in North Carolina, just after the adjacent Mount Mitchell. Mount Mitchell may get more attention for being a bit taller, but Mount Craig is well worth the climb and addition to any hiker's peak chasing list. The mountain can be hiked alone, or as a part of a larger hike hitting both peaks. The Deep Gap Trail starts at Mount Mitchell and also takes you to Mount Craig.
Mount Mitchell State Park is the perfect place to stay to explore the beloved tall mountains of North Carolina. There are nine basic campsites set amidst the spruce-fir forest.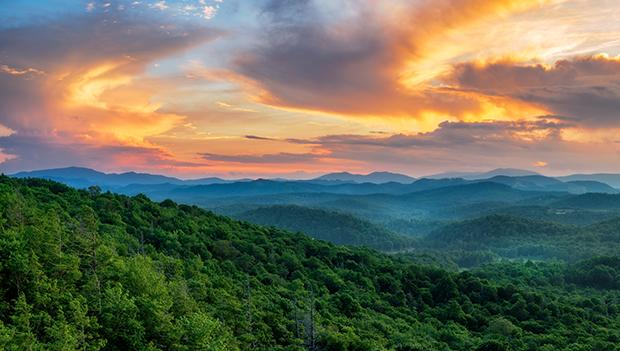 ---
2. Mount Hood, Oregon
Oregon's fabled Mount Hood beckons hikers and nature-lovers from all over the country. There are hundreds of miles of scenic trails to explore the stunning terrain of meadows, rivers, waterfalls, temperate forests, and rich plant life. You can get closest to the craggy summit via the Cooper Spur hike. This takes you to a final elevation of 8,514 feet, making it the constructed trail on Mount Hood with the highest elevation. The trail begins at Cloud Cap and affords views of the stunning Eliot Glacier.
Milo McIver State Park is a nearby park, which serves as a beautiful destination in and of itself. The campgrounds are set near a winding river amidst the thick woods. It's about an hour's drive from Mount Hood and has 60 campsites for rent, as well as a disc golf course.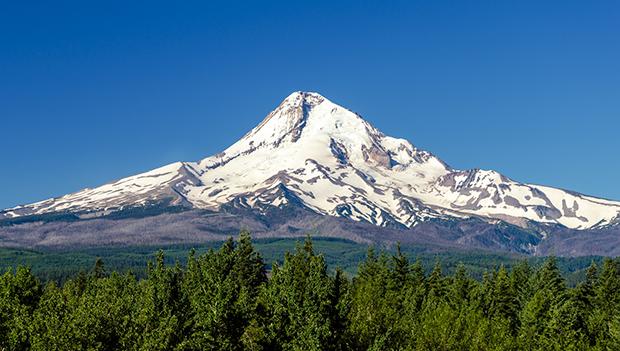 ---
Recommended: Campgrounds with Hiking Trails
---
3. Gannett Peak, Wyoming
Remote Garnett Peak is the state's highest point and is located in the heart of the Wind River Range. Its remoteness adds to the challenge of the hike, as does the unpredictable weather in this area. Moderately technical climbing skills are required when summiting, so only hikers with some climbing experience should attempt this hike. There are a number of ways to reach the top, with all being difficult - some more so than others. Choose the route that is most appropriate for your skill level, but whichever you choose, you are sure to have a memorable time that includes spotting plenty of wildlife, crossing glaciers, and navigating through a wide range of stunning topography.
You can stay at Sinks Canyon State Park, a 2 hours drive to the trailhead and a fantastic destination for outdoor adventuring. There are plenty of hiking and photography opportunities in this unique landscape. The park has 30 campsites, including four yurts and a cabin.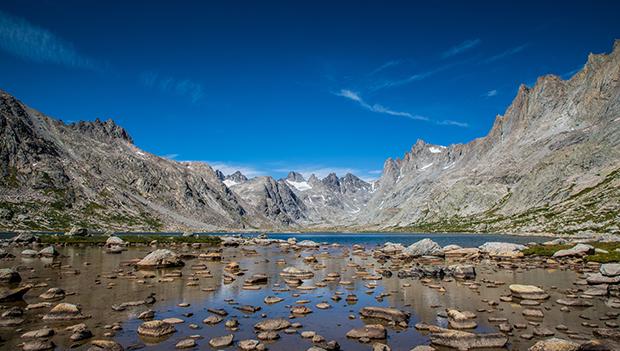 ---
4. Brasstown Bald, Georgia
Brasstown Bald is the tallest peak in Georgia that can be hiked in about an hour, making it a relatively easy way to say you hiked a state's tallest mountain. The 1.4-mile out-and-back trail is picked up near the town of Young Harris. Despite its short length, the hike is considered moderately challenging thanks to a steady elevation gain. The climb on the paved trail takes you through a mossy forest up to the summit with truly stunning 360 degree views.
Just a half hour's drive from the mountain is Smithgall Woods, a park that is considered to be an angler's paradise. Smithgall Woods has one of the state's premier trout streams, Dukes Creek, which courses through the wooded mountainous scenery. It's a perfect mountain retreat with two pioneer campsites and six cottages.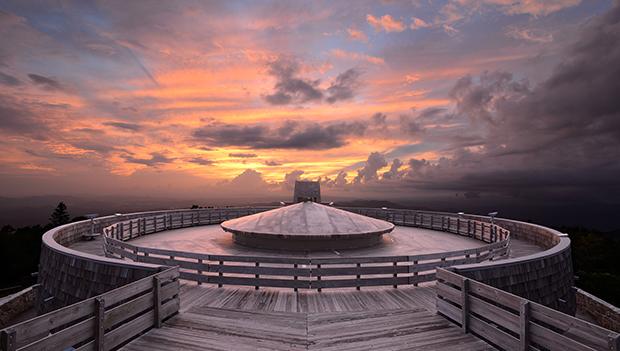 ---
Recommended: Some of the Best Winter RV Road Trip Destinations
---
5. Mount Davis, Pennsylvania
The highest point in Pennsylvania, Mount Davis can be hiked via a number of trails. There is the easy Highpoint Trail that is 2 miles in and out and takes you to Observation Tower with stunning 360 degree views at the summit. Another loop trail is moderately challenging and is close to 6 miles in length, also arriving at Observation Tower. The hikes take you through a forest composed mostly of oak and cherry trees, a part of the Laurel Highlands.
Just an hour's drive to Mount Davis, Shawnee State Park is an expanse of protected lands encompassing the state's scenic Ridge and Valley Province. The park has a lake and modern facilities that blend into the natural environment. There are 214 sites, including yurts, cottages, and a lodge.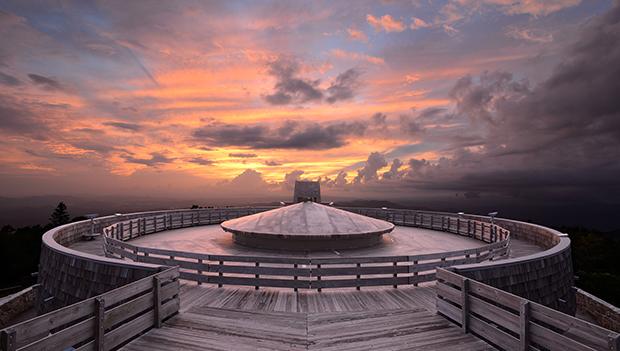 ---
Are you ready for your adventure? Plan your camping trip!
---