Where to See Migratory Birds This Winter
ReserveAmerica, Tue Dec 6 2022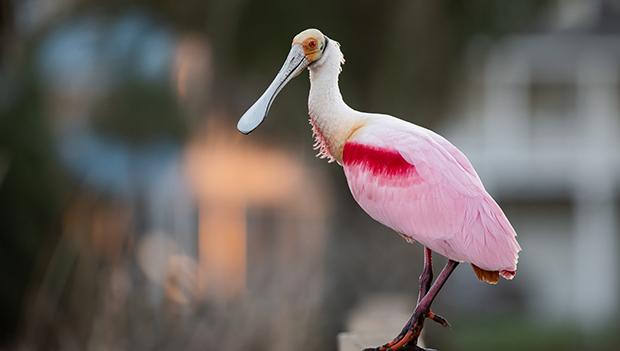 Winter birding is a season that no bird watcher will want to miss. Go to the right place during winter and you can have as memorable a time as you would witnessing bright spring warblers or massive fall migrations.
There are quite a few winter birding locations in the U.S. that are well worth the visit. Make it a camping trip with these top winter birding spots.
---
Recommended: 6 Spring Locations for Birdwatching
---
1. Merritt Island National Wildlife Refuge, Florida
Located just a few miles south of the Kennedy Space Center, Merritt Island is one of the country's top winter birding locales. The island has seven distinct habitats, 500 species of wildlife, and more than 1,000 species of plants, making it a haven for birds all year long. Migratory waterfowl flock here in the thousands. Ducks, geese, swans, herons, egrets, ibis, roseate spoonbills, and white pelicans regularly exceed 100,000 birds in the winter months. You are likely to catch sight of red-breasted and hooded mergansers, northern pintails, greater scaup, ring-necked duck, and many more. Many species can be found here year-round, including the roseate spoonbill.
Charles H Bronson State Forest is about a 30-minute drive to Merritt Island and is home to many bird species as well. This is a small campground with only three tent sites. The Kennedy Space Center KOA has more sites and is just outside of the park.
Book a Campsite at Charles H, Bronson State Forest
Make Your Reservation at Kennedy Space Center KOA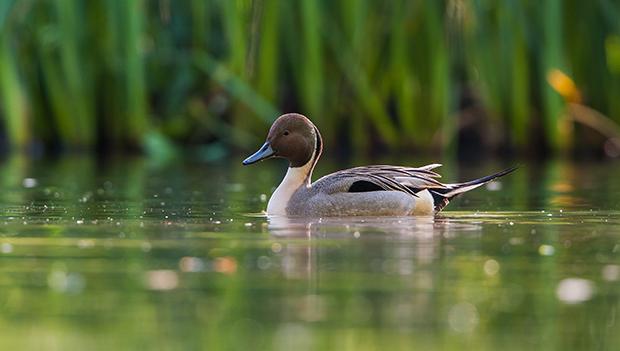 ---
2. Niagara River Corridor, New York
The Niagara River Corridor might be the best place in the world to witness gulls and waterfowl in truly astonishing numbers. This area posts single-day counts in excess of 100,000 birds! The area attracts gulls seeking shelter and food, and during the cold months serves as a rest stop for long migrations from the arctic to the Atlantic coast.
Which migratory birds will you see here in winter? Bonaparte's gulls alone have hit 70,000 number counts. Herring gulls, canvasbacks, and common mergansers also counted in massive numbers. There are a total of 19 gulls species in the area come wintertime, but you will see an eclectic mix of water birds. Redheads, American wigeons, common goldeneyes, long-tailed ducks, and tundra swans.
Niagara Falls KOA is in the heart of the Niagara River corridor, giving you the perfect perch to spot thousands of birds.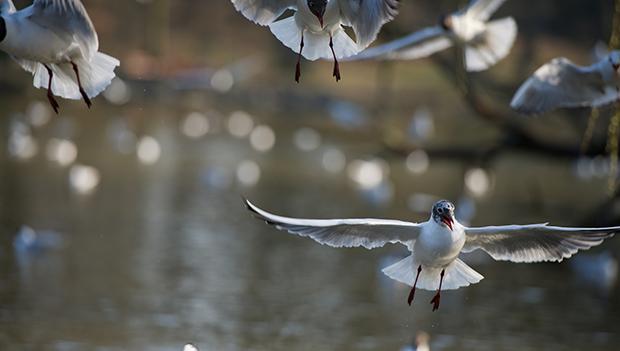 ---
Recommended: The Best RV Parks and Campgrounds in Southern Colorado
---
3. Southeast Colorado
In the first half of February, it isn't just the hillsides that turn white under a blanket of snow. The skies turn white too. Hundreds of thousands of snow geese fill the air, fields, and reservoirs with their white, soaring bodies and loud, honking calls. During their impressive migratory trip to the Arctic, they stop off in Southeastern Colorado, namely in the high plains region near the town of Lamar. The town hosts the annual High Plains Snow Goose Festival in early February with tours, speakers, and contests.
The geese congregate at John Martin Reservoir State Park and other regional lakes. You can stay at this state park during the famous snow geese migration. The park is open year-round and has 213 campsites.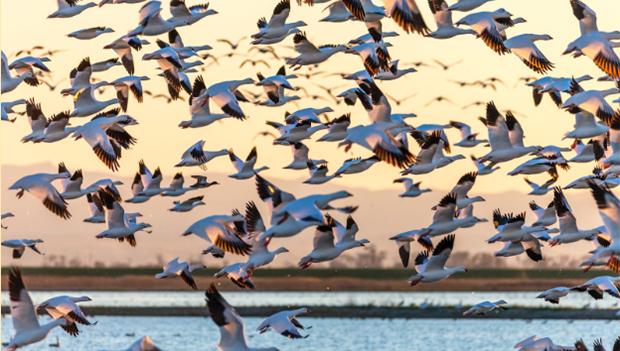 ---
4. The Texas Gulf Coast
South Texas is likely the most famed spot in the U.S. for seeing winter migratory birds. South Texas migratory birds visit two distinct, but nearby areas: the Texas Gulf and the Chihuahuan Desert.
The Gulf is a popular wintering destination for birds traveling the Central Flyway. Here in winter, you can catch sight of the tallest bird in North America: the whooping crane. The species once withered to less than 100 birds, but conservation efforts have aided their recovery. Wildlife refuges in the region have witnessed an uptick in whooping crane numbers, including at Goose Island State Park. The possibility of this rare sighting makes South Texas migratory bird watching some of the best. The area is also home to white pelicans, marsh wrens, painted buntings, cinnamon and green-winged teals, and a wide, colorful assortment of permanent residents.
Reserve Your Site at Goose Island
Book Your Spot at Mustang Island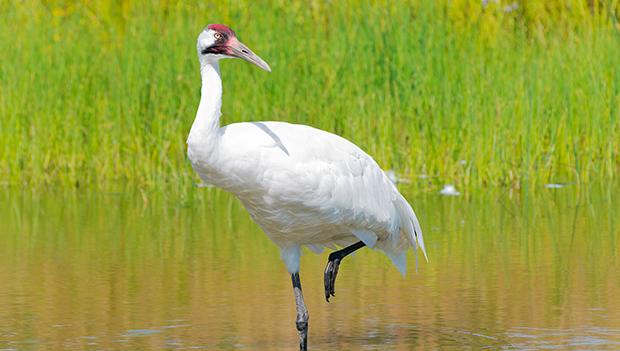 ---
Recommended: Top Ideas for Camping Trips in Texas
---
5. The Rio Grande Valley, Texas
The Chihuahuan Desert, which extends from Mexico up into southern Texas, New Mexico, and Arizona, provides a home to many wintering bird species. The green oasis along the Rio Grande is an especially lucrative spot to sight south texas migratory birds given the sanctuary of water and sustenance the river provides. The Valley is known for its bright tropical species like green jays, great kiskadees, tropical kingbirds, and Altamira orioles. You will also see plenty of buntings, hummingbirds, flycatchers, and even hawks in the Valley.
The Bentsen-Rio Grande Valley State Park is in the heart of the Valley, but only has five campsites. Nearby Falcon State Park is also in the Valley along a lake and has more accommodations with over 100 campsites.
Book at Bentsen-Rio Grande Valley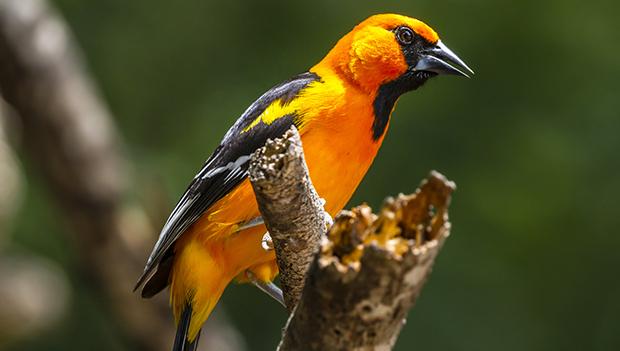 ---
Are you ready for your adventure? Plan your camping trip!
---